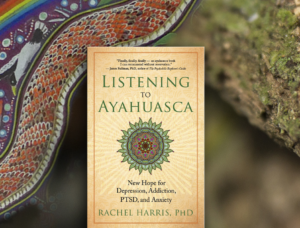 Caroline, in the Bay Area, whose fire-ravaged land
 is covered by a ghostly shroud, does a brief live intro and outro to a re-play of our 8.24 show,
"Listening to Ayahuasca," with Dr. Rachel Harris, because, like Caroline, she will be presenting at the
Bioneers Conference
this weekend.
And it's a great show.
Listen & Download
Listening to Ayahuasca (Replay)

Woof*woof! Support The Visionary Activist Show on Patreon for Weekly Chart & Astro*Mytho guiding themes of now; Related posts and links & More! 
8.24 Show Description: Hosting one of Grandmother Ayahuasca's voices, Dr. Rachel Harris, author of "Listening to Ayahuasca – new hope for depression, addiction, ptsd, anxiety;" that our rogue species may be guided to return to conscious kinship.