The Only News to Trust is the Mythic News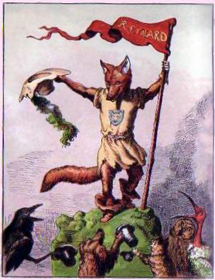 Each week in innumerable venues, Caroline animates the astro*mytho*politico guiding meta-narrative.
How we can perceive the mythic themes at work in what passes for "news," that we may be ever more effective players on the Team of Creation, and skookum for the Wild Ride of now.
On Monday nights Caroline convenes Trickster Training Council, an on-going gathering, into which all are welcome to jump for a season.
and of course, customized divination, astrological readings with Caroline.
Next Upcoming Events
Something is always brewing backstage. Check back soon to discover what it is.
The Visionary Activist Radio Show
Caroline's Visionary Activist Radio Show is a constantly evolving experiment in Radio Magic. Her show provides the Mythological News, the Themes of Now, and has as guests anyone with a piece of the puzzle for Dreaming, Conjuring and Implementing a more lovingly ingenious world.

Listen to the most recent broadcast:
Date Posted: June 10, 2021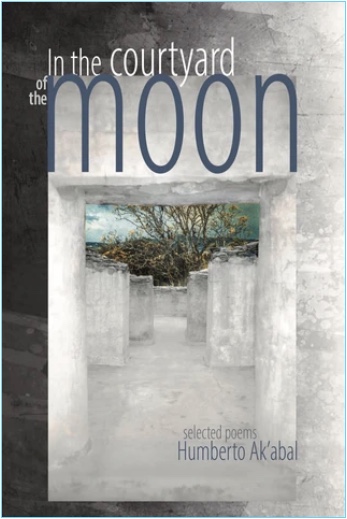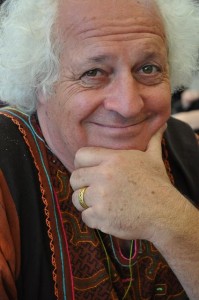 Gemini Solar Eclipse-Liberating Language
Caroline welcomes the return of Miguel Rivera
who collaborated with Mentor Mahout Fran Quinn, to craft translations of their Beloved Poet ally, Humberto Ak'abal, K'iche' Maya poet from Guatemala, recognized globally as voice for indigenous Guatemalan poetry and arts. Miguel remarks on the untimely death of Humberto in January 2019. "All I am moved to add at this time is that his poems are needed even more today given the monumental task we have ahead of us in restoring elegance, beauty, eloquence, grace and civility to the world in the years to come."
In the Courtyard of the Moon, published by Tia Chucha Press
Let's understand how a poetic voice emerges from the cruel faux underworld of humans, who were missing the whole point of life,
(Guatemala 1956-1995)- Ak'abal carries the language of delving into the poison, whereby to be diagnosing and proffering the antidote… Re-minding us of the liberating language of collaborative kinship.
Miguel: "When a country suffers from constant waves of violence, it is reflected in the collective at a high level of numbness and disori-entation. Many things are left unattended, roads, buildings, bridges, houses, and people. There is no reliable system of laws. The courts are corrupt, making the law of the gun prevail where common sense and respect for human life had been the norm."
Onward to re-weaving the fabric of creation.
Re-member when Hercules was destroying the world with rampages (uninitiated Mars) – the gods sentenced him to the Underworld to learn spinning, knitting, and weaving.
Listen & Download
"Gemini Solar Eclipse-Liberating Language"

Support The Visionary Activist Show on Patreon for weekly Chart & Astro*Mytho Themes ($4/month) and more serious whimsy…
Audio Recordings of Past Events
Replay of

Beltane ° May Day * Trickster Council

recorded Monday, May 3rd, 2021

True Beltane (the Springtime Halloween, one of the Four Gates of Power)

exact mid-season is May 5th this year, Cinco de Mayo….

This is the time when the Intelligence of fecund sensuality and Participatory Animism
are especially magnetizing our playful collaborative Indigenuity….

2021 and 2022 May be the most potent Beltanes of our lives….

With Uranus in Taurus,
Nature's evolutionary Liberating Trickster
experimental Intelligence (until 2026) –

this is the time

of Pragmatic Mysticism,

to partner with what we love…

 Replay of Beltane Cahoot
+80 minutes Astro*Mytho themes and memes
woven together by Caroline Casey
with the voices of Nature and our Animal Kin chiming in
(& contributions from David Grimes and Michael Stocker)

Vernal Vitality to Fuel our Quests

Equinox Council 2021

Conjuring Green Fire to fuel our Quests, re-igniting our participatory woof and enthusos, stirring the alchemical cauldron of animating allies to gather our wits and woof with Caroline W. Casey and Hélène Ramos Pragmatic Mystic, Guide, Jungian practitioner of hypnotherapy

Performed live on Monday, March 22nd  

virtual gathering (audio replay only)

80 minutes of council, cahooting, camaraderie and dreaming the desirable into being

And with extra fun offerings including 2016 Vernal Equinox Address video and Visionary Activist Astrology handbook (PDF)

Note: Upon purchase, you will be re-directed automatically to the replay page with audio replay & all the extra offerings. You will also be sent an email with a link to this page. (Please check spam & junk folders.) Contact us with queries!