The Only News to Trust is the Mythic News
Each week Caroline animates the astro*mytho*politico guiding meta-narrative. She offers how we can perceive the mythic themes at work in what passes for "news," that we may be ever more effective players on the Team of Creation, and skookum for the Wild Ride of now.
*On Monday nights Caroline convenes Trickster Training Council, an on-going gathering, into which all are welcome to jump for a season.
*On Thursdays she hosts the The Visionary Activist Show, a weekly live radio show dedicated to allying with nature's guiding principles and any humans with a piece of the puzzle for Dreaming, Conjuring and Implementing a more lovingly ingenious world.
*On Wednesdays and Fridays,° Caroline is available for customized divination, Astrological Readings, whereby to "Dree Your Weird" (aka "Play Your Role in Destiny").
° Please note Caroline is typically booked 2-3 months into the future for Readings.
*Always available for language crafting (micro-personal & macro-cultural participation) - that our words, stories, metaphors be in accord with our dedicated hearts. Contact us to inquire about booking a virtual or in-person event.

Next Upcoming Events
Something is always brewing backstage. Check back soon to discover what it is.
The Visionary Activist Radio Show
Caroline's Visionary Activist Radio Show is a constantly evolving experiment in Radio Magic. Her show provides the Mythological News, the Themes of Now, and has as guests anyone with a piece of the puzzle for Dreaming, Conjuring and Implementing a more lovingly ingenious world.

Listen to the most recent broadcast:
Date Posted: June 30, 2022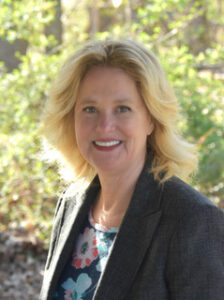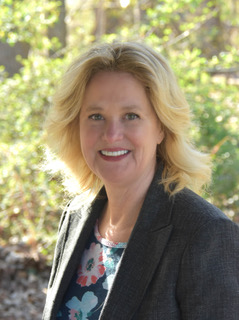 For Americas Plutonic Solar return, Caroline welcome long-time political -spiritual ally, Pat Ewing, leadership mentor, sustainable energy guide, political strategist, that we may pluck ourselves up – somehow… The Scrotus Scotus… horrific decisions… and more
Patricia is the former Deputy Chief of Staff to Vice President Al Gore, Deputy Chief of Staff to U.S. Senator Harris Wofford (PA), Political Director for Governor Mario Cuomo and Business-to-Business Executive (NYS). During these tenures, she brought business and government together and created programs that were the benefit of both. Today, she helps businesses by combining complementary business sectors, capital raises, and growing relationships to benefit clients. She now creates business opportunity programs with this unique understanding.
"Americas Plutonic Solar return"
Support The Visionary Activist Show on Patreon for weekly Chart & Astro*Mytho Themes ($4/month) and more serious whimsy…
Audio Recordings of Past Events
Summer Solstice audio feast,

of Myth, Magic & Music

They being the incarnational garb whereby Power enters the World.

Beloved Accomplice Deborah Felmeth (cross-pollinating cultural agent betwixt Syria and Vermont, and more…)

and I are brewing our proffering…

Monday, June 20th at 6pm pacific / 9pm eastern

Replay Available

Donation~based, autonomy is a sacrament

suggested $23, any amount, upon intuitive whim – be welcome!

(variations on 5, sacred to Venus, be fun –
$5, $14, $23, $32, $50, $122… $500!?
Woof*Woof*Wanna*Play?!?)

 

We all be surfing on this Full Moon Equinoctial Tide

Experimental

Science*Animism*Entheogen

Equinox Cahoot

 

with Caroline W. Casey, David Gallo & Amikaeyla Gaston

Recorded Monday, March 21st · 6pm pacific / 9pm eastern

 

Replay

Includes both the Audio & Video Recording

as well as more videos from David Gallo from the deep, deep sea

Donation~based, autonomy is a sacrament

suggested $23, any amount, upon intuitive whim – be welcome!

(variations on 5, sacred to Venus, be fun –
$5, $14, $23, $32, $50, $122… $500!?
Woof*Woof*Wanna*Play?!?)

* * Important * * Please check your spam folder for email notifications * * Woof! * *