The Only News to Trust is the Mythic News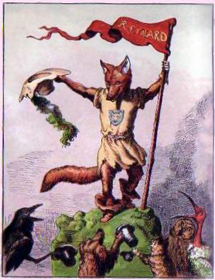 Each week in innumerable venues, Caroline animates the astro*mytho*politico guiding meta-narrative.
How we can perceive the mythic themes at work in what passes for "news," that we may be ever more effective players on the Team of Creation, and skookum for the Wild Ride of now.
On Monday nights Caroline convenes Trickster Training Council, an on-going gathering, into which all are welcome to jump for a season.
and of course, customized divination, astrological readings with Caroline.
Next Upcoming Events
Something is always brewing backstage. Check back soon to discover what it is.
The Visionary Activist Radio Show
Caroline's Visionary Activist Radio Show is a constantly evolving experiment in Radio Magic. Her show provides the Mythological News, the Themes of Now, and has as guests anyone with a piece of the puzzle for Dreaming, Conjuring and Implementing a more lovingly ingenious world.

Listen to the most recent broadcast:
Date Posted: December 12, 2019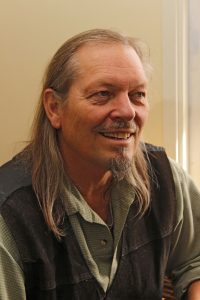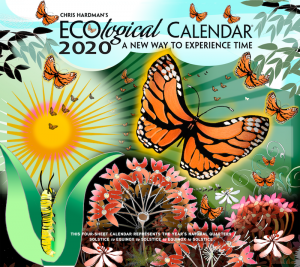 Caroline welcomes Chris Hardman.  At this Virgen de Guadelupe Santa Lucia Impeachment British Election Day, Chris will be our calendrical Time Guide. Chris is creator of the ecological calendar, and founder of Bay Area Antenna theatre: www.antenna-theater.org
How might the imprisoning solar Gregorian Grid Calendar, be complicit with external tyranny- & how seasonal atunement is essential for democracy…that humans rejoin the choreography of creation….We're not gonna get ourselves out of this pickle – by ourselves." Tis "by ourselves" that got us into this pickle. A Calendar that guide us out of the prison of species-ism – a calendar of kinship with all beings…
www.ecocalendar.info
Listen & Download
"De-Inaugurating the con, Inaugurating the Liberating Authentic"

Support The Visionary Activist Show on Patreon for weekly Chart & Astro*Mytho Themes ($4/month) and more serious whimsy…
KPFA Fund Drive Show
·· ECOlogical Wall Calendars: Four 12×36 in. (91.4×30.5 cm.) full color panels – one for each season.
Six page information booklet explaining how the calendar works and its history
Tracks the tides, Sun, Moon, planets, and stars throughout the year, while offering scientific insight on natural history, ecology, and astronomy – all illustrated with Chris Hardman's inspired (and inspiring!) artwork.
·· ECOlogical Engagement Calendars: The Engagement Calendar Version is 7×9 inches, ring bound for ease of page turning with individual pages showing a weekly format.
·· The Visionary Activist Show 2019 Collection: Four fabulous radio shows from 2019 handpicked by Caroline and two never-before-aired Trickster Council conversations, featuring Dr. Dana Ullman on homeopathy and an Imbolc celebration with Micah Nilsson discussing alchemy, herbalism and the Earth.
Audio Recordings of Past Events
Imbolc ° Trickster Training Council 

This evening's Trickster Training was a special council with brilliant al-kemi maven Micah Nilsson to celebrate Imbolc / True Candlemas

at Mid-Winter, when all the exiled deities of liberating collaboration with Nature light their candles, and begin ascending up from the Underworld – and we with them…

Micah Nilsson proffered her deep knowledge of Brigid, Healing Herbs and emerging from Underworld… Dandelions held on high!

$13 / 90m Recording of Council & Chart + Themes 

After payment you will be sent to Trickster Training to create a log in and access the recording, see more information at the bottom of this page.

---

After payment you will be sent to Trickster Training to access the recording, see more information at the bottom of this page.

---

Trickster Tidings of Comfort and Joy

a celebration of the Winter Solstice

with astro*mytho*story*maven

Caroline Casey

and Tina Eck and Keith Carr of "Lilt"

proffering Irish music,

deep beauty and jaunty pluck….

Performed Live Saturday, December 22nd

5 pm Twilight (just after sunset,

the magic between world time in faery tales…)

at Institute for Spiritual Development, Washington, DC