The Only News to Trust is the Mythic News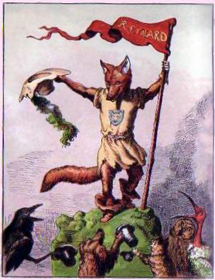 Each week in innumerable venues, Caroline animates the astro*mytho*politico guiding meta-narrative.
How we can perceive the mythic themes at work in what passes for "news," that we may be ever more effective players on the Team of Creation, and skookum for the Wild Ride of now.
On Monday nights Caroline convenes Trickster Training Council, an on-going gathering, into which all are welcome to jump for a season.
and of course, customized divination, astrological readings with Caroline.
Next Upcoming Events
Something is always brewing backstage. Check back soon to discover what it is.
The Visionary Activist Radio Show
Caroline's Visionary Activist Radio Show is a constantly evolving experiment in Radio Magic. Her show provides the Mythological News, the Themes of Now, and has as guests anyone with a piece of the puzzle for Dreaming, Conjuring and Implementing a more lovingly ingenious world.

Listen to the most recent broadcast:
Date Posted: June 14, 2018
Caroline is in Turkey, but has sent us this gem of a talk she delivered on February 14, 1995 at the historic 'Cycles and Symbols Conference' in San Francisco… It is titled "Festival of Evolution," and is remarkably pertinent to us all now.
We gives thanks to ally Weston McMillan, who was an agent of its rising from archival midden heap, as Juiter retrograde is proffering so many hidden treasures from our Lives' journey.

Caroline will return live next week with guest Tom Meecham, and the subject will be "Liberating Esoteric Islam."
As always, one may connect with Caroline via CoyoteNetworkNews.com
on Twitter @Standupcoyote
Listen & Download
"Festival of Evolution"

Support The Visionary Activist Show on Patreon for weekly Chart & Astro*Mytho Themes ($4/month) and more serious whimsy…
Audio Recordings of Past Events
Trickster as keeper of Democracy

Epiphany Tele*Council 

Recorded Saturday, January 6th

at 10 am pacific / 1 pm eastern

Free Recording Available!

*Free-to-All partially because of muffled sound quality
due to back-stage techno-Mythic kerfuffles, and time change misprints,
and so that all may enjoy a general gathering of woof
to spiral forth Replenishing Reciprocal Blessings*