The Only News to Trust is the Mythic News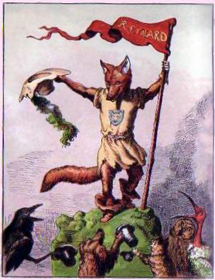 Each week in innumerable venues, Caroline animates the astro*mytho*politico guiding meta-narrative.
How we can perceive the mythic themes at work in what passes for "news," that we may be ever more effective players on the Team of Creation, and skookum for the Wild Ride of now.
On Monday nights Caroline convenes Trickster Training Council, an on-going gathering, into which all are welcome to jump for a season.
and of course, customized divination, astrological readings with Caroline.
Next Upcoming Events
Something is always brewing backstage. Check back soon to discover what it is.
The Visionary Activist Radio Show
Caroline's Visionary Activist Radio Show is a constantly evolving experiment in Radio Magic. Her show provides the Mythological News, the Themes of Now, and has as guests anyone with a piece of the puzzle for Dreaming, Conjuring and Implementing a more lovingly ingenious world.

Listen to the most recent broadcast:
Date Posted: March 04, 2021
Let's make America more curious, cultured & mannered, (again?) guidelines from Bio-mimicry… with long-time ally, Michael Stocker – scientist, Marine acoustician, jazz musician dedicated to all true chorusing on this planet (and probably Mars too) …with dawn chorus, Frogs, Ferlinghetti, Belugas chiming in.
Michael Stocker has written and spoken about marine bio-acoustics and the impacts ocean noise pollution on marine life since 1992, presenting in national and regional hearings, national and international television, radio and news publications, and museums, schools, and universities.
Michael's book Hear Where We Are : Sound, Ecology, and Sense of Place is an assembly of ideas and understandings of human and animal sound perception cultivated over a lifetime of interdisciplinary thinking incorporating his studies in world cultures, western intellectual history, physics, architecture, biology, acoustics, signal processing, music, theology, and literature.
Ocean Conservation Research: www.OCR.org
Listen & Download
"Listening to the Ocean Chorus"

Support The Visionary Activist Show on Patreon for weekly Chart & Astro*Mytho Themes ($4/month) and more serious whimsy…
Audio Recordings of Past Events
Deborah Felmeth

(Songstress, cross-pollinating story-weaver betwixt Syria and Vermont)

and Caroline Casey

re-convene to weave the story of now

for

Deja Vudoo Halloween

partnering with Flora Fauna

to animate the metaphors eager to co-operate

October 31st
5 pm PT/ 8 pm ET

audio only by web or phone
(cause the invisible is magic)

Replay: $23

Equinox Eve Council 

September 21st, 2020


Replay