The Only News to Trust is the Mythic News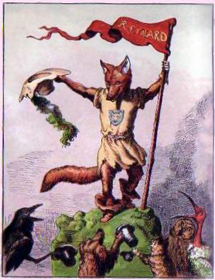 Each week in innumerable venues, Caroline animates the astro*mytho*politico guiding meta-narrative.
How we can perceive the mythic themes at work in what passes for "news," that we may be ever more effective players on the Team of Creation, and skookum for the Wild Ride of now.
On Monday nights Caroline convenes Trickster Training Council, an on-going gathering, into which all are welcome to jump for a season.
and of course, customized divination, astrological readings with Caroline.
Next Upcoming Events
Something is always brewing backstage. Check back soon to discover what it is.
The Visionary Activist Radio Show
Caroline's Visionary Activist Radio Show is a constantly evolving experiment in Radio Magic. Her show provides the Mythological News, the Themes of Now, and has as guests anyone with a piece of the puzzle for Dreaming, Conjuring and Implementing a more lovingly ingenious world.

Listen to the most recent broadcast:
Date Posted: April 15, 2021
The Visionary Activist Show has been pre-empted this week for special programming by KPFA.
Visit the Archives to explore 22+ years of serious whimsy and dedicated Radio Magic:
Note: Patreon Allies will still be receiving this week's Astro*Mytho themes from Caroline.
Support The Visionary Activist Show on Patreon for weekly Chart & Themes ($4/month) and more…
Audio Recordings of Past Events
Vernal Vitality to Fuel our Quests

Equinox Council 2021

Conjuring Green Fire to fuel our Quests, re-igniting our participatory woof and enthusos, stirring the alchemical cauldron of animating allies to gather our wits and woof with Caroline W. Casey and Hélène Ramos Pragmatic Mystic, Guide, Jungian practitioner of hypnotherapy

Performed live on Monday, March 22nd  

virtual gathering (audio replay only)

80 minutes of council, cahooting, camaraderie and dreaming the desirable into being

And with extra fun offerings including 2016 Vernal Equinox Address video and Visionary Activist Astrology handbook (PDF)

Note: Upon purchase, you will be re-directed automatically to the replay page with audio replay & all the extra offerings. You will also be sent an email with a link to this page. (Please check spam & junk folders.) Contact us with queries!

Deborah Felmeth

(Songstress, cross-pollinating story-weaver betwixt Syria and Vermont)

and Caroline Casey

re-convene to weave the story of now

for

Deja Vudoo Halloween

partnering with Flora Fauna

to animate the metaphors eager to co-operate

October 31st
5 pm PT/ 8 pm ET

audio only by web or phone
(cause the invisible is magic)

Replay: $23