The Only News to Trust is the Mythic News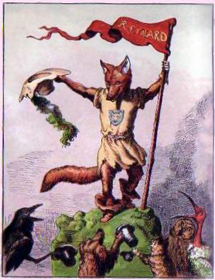 Each week in innumerable venues, Caroline animates the astro*mytho*politico guiding meta-narrative.
How we can perceive the mythic themes at work in what passes for "news," that we may be ever more effective players on the Team of Creation, and skookum for the Wild Ride of now.
On Monday nights Caroline convenes Trickster Training Council, an on-going gathering, into which all are welcome to jump for a season.
and of course, customized divination, astrological readings with Caroline.
Next Upcoming Events
Something is always brewing backstage. Check back soon to discover what it is.
The Visionary Activist Radio Show
Caroline's Visionary Activist Radio Show is a constantly evolving experiment in Radio Magic. Her show provides the Mythological News, the Themes of Now, and has as guests anyone with a piece of the puzzle for Dreaming, Conjuring and Implementing a more lovingly ingenious world.

Listen to the most recent broadcast:
Date Posted: July 02, 2020
A Boogie-Woogie Birthday Blessing for America:
Caroline hosts Daryl Davis, great blues, boogie-woogie rock n roll musician, author of "Klan-destine Relations." About his Liberating Trickster crossing of borders to engage with those trapped in racism, often in the Ku Klux Klan, armed with only curiosity, allowing others to de-condition themselves (& when they left the Klan they often bestowed their KKK robes on Daryl, who has quite the collection).
Listen & Download
"A Boogie-Woogie Birthday Blessing for America"

Support The Visionary Activist Show on Patreon for weekly Chart & Astro*Mytho Themes ($4/month) and more serious whimsy…
Audio Recordings of Past Events
Caroline Casey & Deborah Felmeth

calling all spirited trickster allies to cahoot with us in honoring this

Mother of All Mothers
Summer Solstice Solace

Astro*Mytho Virtual Recording

recorded live June 20th, 2020

Yes, I want to hum in accord with this historic time!

Paypal accepts Guest Checkout with credit and debit options. You will be automatically directed to the event page with web, phone, broadcast and replay information after your purchase is complete. If you encounter any snags, please Contact Us.

Access the Council Replay/Download $23

Payment portal through PayPal, with guest checkout debit/credit card option.


After payment, please log in with/set up your Trickster Training account.
(Additional instructions below.)

Mid-Winter

When Persephone lights her candle
& we with her, to begin our ascent.

Partnering with all allies
in reciprocal blessing –
the great plant allies Micah invokes.

Uranus – Trickster be in the Taurean realms
of democratic animism,
partnering with all we love,
for another crucial 6 years
of opportune cahooting.

Slowing down to quicken

All our skills- dreaming in mid-Winter.

Once you have completed your purchase and Trickster Training account,
you may access the Council here.