The Only News to Trust is the Mythic News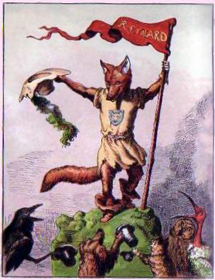 Each week in innumerable venues, Caroline animates the astro*mytho*politico guiding meta-narrative.
How we can perceive the mythic themes at work in what passes for "news," that we may be ever more effective players on the Team of Creation, and skookum for the Wild Ride of now.
On Monday nights Caroline convenes Trickster Training Council, an on-going gathering, into which all are welcome to jump for a season.
and of course, customized divination, astrological readings with Caroline.
Next Upcoming Events
Something is always brewing backstage. Check back soon to discover what it is.
The Visionary Activist Radio Show
Caroline's Visionary Activist Radio Show is a constantly evolving experiment in Radio Magic. Her show provides the Mythological News, the Themes of Now, and has as guests anyone with a piece of the puzzle for Dreaming, Conjuring and Implementing a more lovingly ingenious world.

Listen to the most recent broadcast:
Date Posted: October 22, 2020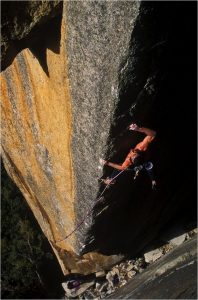 Steady strategy for navigating the swirling story river of now, Caroline hosts among the calmest, steadiest of allies, Ron Kauk, denizen of Yosemite,
one of the world's most renowned rock climbers, mentoring youth in challenging circumstance to re-connect with the supportive embrace of Wild Nature… author of "Spirit of the Rock," and "Letters from the Sacred."
"Ron draws from his wide range of experiences in climbing, which include bouldering (first ascent of Midnight Lightning), long routes (first free ascent of Astroman), and mountaineering (first ascent East Face of Uli Biaho, Pakistan). Ron formed a vision from these experiences, which he turned into Sacred Rok, a nonprofit that seeks the wisdom of nature's way, bringing young people into the world of Yosemite."
·Produced Return to Balance: A Climber's Journey (with Sterling Johnson), which appeared on PBS
·Founded non-profit Sacred Rok, to bring young people into the world of Yosemite
that we may engage in radio magic Inaugurating the Desirable Guiding Story.
Listen & Download
"Inaugurating the Desirable Guiding Story"

Support The Visionary Activist Show on Patreon for weekly Chart & Astro*Mytho Themes ($4/month) and more serious whimsy…
Audio Recordings of Past Events
Equinox Eve Council 

September 21st, 2020


Replay

Caroline Casey & Deborah Felmeth

calling all spirited trickster allies to cahoot with us in honoring this

Mother of All Mothers
Summer Solstice Solace

Astro*Mytho Virtual Recording

recorded live June 20th, 2020

Yes, I want to hum in accord with this historic time!

Paypal accepts Guest Checkout with credit and debit options. You will be automatically directed to the replay after your purchase is complete. If you encounter any snags, please Contact Us.