Replay of May 3rd show with guest Michael Meade while Caroline is out this week. We return to live broadcast next week.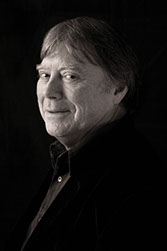 Navigating the Underworld Ghost River, hosting mytho~ally Michael Meade to proffer guiding at this turbulent edgy time. But as Trickster Brother, David Grimes – river guide says, "in turbulent rapids – always a silver tongue of calm. Find that." Let's find that silver tongue of calm, and paddle together.
Michael Meade is a renowned storyteller, author, and scholar of mythology, anthropology, and psychology. He is the author of The Genius Myth, Fate and Destiny: The Two Agreements of The Soul, Why the World Doesn't End, and The Water of Life: Initiation and the Tempering of the Soul.
www.mosaicvoices.org
Facebook: MichaelMeadeMosaic
Patreon: patreon.com/livingmyth
Listen & Download
https://coyotenetworknews.com/wp-content/uploads/2018/05/20180503-Thu1400-edit-Navigating-Ghost-River-w-Michael-Meade-192.mp3
To Download, Click on this Link and then the ··· for Download option
"Navigating the Underworld Ghost River"

Support The Visionary Activist Show on Patreon for weekly Chart & Astro*Mytho Themes ($4/month) and more serious whimsy…