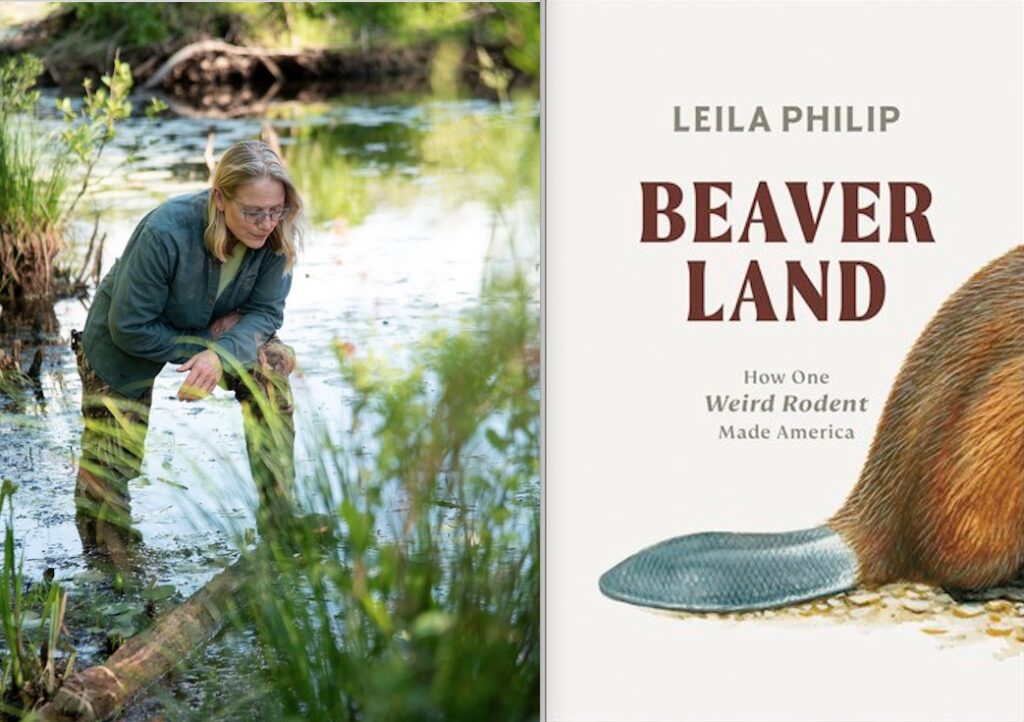 Caroline welcomes Leila Philip author of "Beaverland" a consummate history and guide to our Ingenious kin, Beaver People, their travails, and resilient return… who fire-proof the land… contribute to community well-being…
If we just approach the world with Reverent Curiosity,
"What's your story?!"
why then, we humans would rejoin the choreography of creation,
and be ok Citizens…
Leila Philip is the author of award-winning books of literary nonfiction, a Guggenheim Fellow, she has also been awarded fellowships from the National Endowment for the Arts and the National Endowment for the Humanities. Philip was a contributing columnist at the Boston Globe from 2016-2020 and teaches in the Environmental Studies Program at the College of the Holy Cross where she is a professor in the English Department.
"Beaverland may be the best-realized book about an American animal in years. A work of open-hearted discovery. Can returning beavers and their works save our future? However you answer that, this fine book is going to re-arrange the furniture in your head."
—Dan Flores, New York Times bestselling author of Coyote America
Listen & Download
"Our Ingenious Beaver Kin"

Support The Visionary Activist Show on Patreon for weekly Chart & Astro*Mytho Themes ($4/month) and more serious whimsy…
KPFA is in Fund Drive Today, we are offering copies of Leila Philip's "Beaverland," Kristin Ohlson's "Sweet in Tooth and Claw," and an audio collection of dedicated voices from The Visionary Activist Show archives guiding our rogue species to collaborative humility with "The Intelligence of our FloraFaunaFungi Kindom" .. and many other great offerings on their site. KPFA.org