Caroline welcomes the return of Donatella Moltisanti, with her collaborative ally in sound healing, Dr. Kenneth Pelletier- together in this hour, and in unfurling events in the Bay Area; through the re-wedding of Music and Medicine, we may transform our own imprisoning traumatic damage into liberating collaborative healing of our personal, social and environmental realms.
Listen & Download
"Music as Medicine"

Support The Visionary Activist Show on Patreon for weekly Chart & Astro*Mytho Themes ($4/month) and more serious whimsy…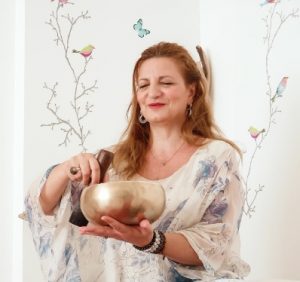 Donatella Moltisanti is the founder of Moltisanti Soul Healing method, a six-step process that helps individuals access their core being, let go of residue from trauma, and express themselves authentically. At the core of this work are the Moltisanti Soul Singing method, a music-based healing that fuses classical opera, sacred Eastern music, and improvised vocalization, and the Moltisanti Conscious Breathing method, a tool for awakening the body and becoming both spiritually aligned and emotionally grounded, by mastering the breath.
www.donatellamoltisanti.com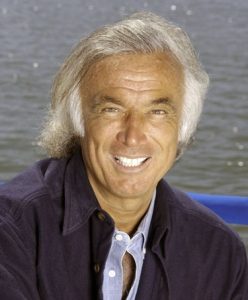 Kenneth R. Pelletier PhD MD is an integrative medicine pioneer and an international best-selling author. He serves as a clinical professor at UCSF School of Medicine and as a medical consultant to the US Department of Health and Human Services, the World Health Organization and major corporations. His newest book, Change Your Genes, Change Your Life, was released in October and features a foreword by Andrew Weil MD.
Upcoming Events:
Can Music Change Your Genes?
According to leading scientific studies, only 5% of our genetic expression – such as the color of our eyes and skin – is predetermined and set in stone, whereas the rest of our genetic traits are entirely malleable, dependent on our environment and lifestyle habits. The implication is that even those who come from families with high rates of heart disease, diabetes, and other illnesses can prevent and reverse those illnesses. Sound healing – which combines meditation, relaxation, and soul-soothing music – is one of numerous practices that both switch off the expression of disease genes and switch on the expression of healthy genes. Dr. Pelletier, author of Change Your Genes, Change Your Life, will open this event with a discussion about the burgeoning field of epigenetics, the implications for our ability to self-heal from chronic illness, and the specific application of music as medicine. Moltisanti will then guide participants through a profoundly healing journey combining operatic vocalization, crystal singing bowls, and guided meditation.
The event will take place on February 6, from 7:00-9:00 pm, at Unity Church of San Leandro, located at 13909 E.14th Street, San Leandro, CA 94578. (Ticket price pending.)
Moltisanti Soul Singing
Moltisanti Soul Singing: The Healing Power of the Human Voice is an innovative method combining operatic vocalization, crystal singing bowls, and guided meditation. This musical journey transports participants to a peaceful and deeply nourishing state, as Moltisanti's pure, heart-centered voice swirls around and through participants, like a cleansing mist that permeates one's very being, releasing energetic debris and awakening one's core. Far beyond a mere performance, Moltisanti Soul Singing is a transformational event, invoking the power of music to facilitate a shift in consciousness – through which participants effortlessly glide through a portal into wellbeing.
Moltisanti Soul Singing events will take place at Peninsula Center for Spiritual Living, on Feb 7 from 7:00-9:00 pm, at 611 Veterans Blvd. Suite #106 – Redwood City, CA 94063, and on Feb 11, from 7:00-9:00 pm Unity Church in San Francisco, at 2222 Bush Street, San Francisco, CA 94115 (ticket price pending for both).