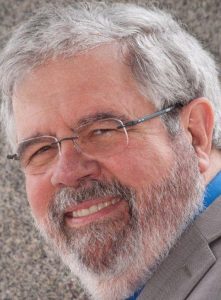 Caroline hosts David Cay Johnston, Pulitzer Prize winning investigative journalist, frequent MSNBC contributor, tracking Trump for 29 years, delineating the extraordinary grift; contributing deep delving revelatory narrative to public discourse, emerging into collective now. What we gotta know to have a democracy.
David Cay Johnston is the author of 7 books, his latest is It's Even Worse Than You Think – What the Trump Administration Is Doing To America. Columnist for The Daily Beast, Investopedia, USA Today, NationalMemo.com, Tax Analysts and the Rochester Democrat & Chronicle. Distinguished Visiting Lecturer, Syracuse University College of Law and Whitman School of Management (The property, tax and regulatory law of the ancient world). David is the founder and editor-in-chief of the DCR Report (www.DCReport.org).
Listen & Download
https://coyotenetworknews.com/wp-content/uploads/2018/08/20180823-Thu1400-192-Its-Even-Worse-Than-You-Think-Until-Now-with-guest-David-Cay-Johnston.mp3
To Download, Click on this Link and then the ··· for Download option
"It's Even Worse Than You Think (Until Now!)"

Support The Visionary Activist Show on Patreon for weekly Chart & Astro*Mytho Themes ($4/month) and more serious whimsy…
Latest Interview [AlterNet.org] Trump Expert David Cay Johnston: Cohen's 'Intimate Knowledge' of the President's Lies Spell 'Real Trouble' for His Presidency 
Crucial article by David Cay Johnston from 2016 [Politico.com] Just What Were Donald Trump's Ties to the Mob? I've spent years investigating, and here's what's known.
Website: https://davidcayjohnston.com/