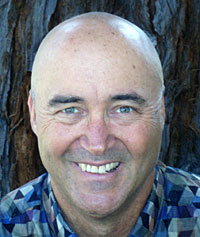 Caroline welcomes master Homeopathist Dana Ullman, as part of our micro-macro, heal ourselves – heal the world (and vice versa) – Hakim Dream Team! That we all be ever more effective players on the team of creation… (at this time of Dire Beauty etc).
The Sun's image is "the gateway to the Garden of All Desired Things," squaring Saturn – Pluto – So, We gotta earn admission to the garden…. trine stationing Jupiter. The outward journey becomes inward.
Square Mercury at the "boot all corruption out of all priest-hoods" degree… Might as well boot all priesthoods into redemptive back-stage… Let's all syncretize and cleanse, and liberate our dedicated disciplines of any sneaky tyrannical colonialism…join hands, enter the garden where the Flora Fauna dance is well underway…
Listen & Download
"Heal Ourselves, Heal the World"

Support The Visionary Activist Show on Patreon for weekly Chart & Astro*Mytho Themes ($4/month) and more serious whimsy…
Dana Ullman, MPH, CCH, is one of America's leading advocates for homeopathy. He has authored 10 books, including The Homeopathic Revolution: Why Famous People and Cultural Heroes Choose Homeopathy, Homeopathy A-Z, Homeopathic Medicines for Children and Infants, Discovering Homeopathy, and (the best-selling) Everybody's Guide to Homeopathic Medicines (with Stephen Cummings, MD). Dana also created an e-course How to Use a Homeopathic Medicine Kit which integrates 80 short videos (averaging 15 minutes) with his famous ebook that is a continually growing resource to 300+ clinical studies published in peer-review medical journals testing homeopathic medicines. This ebook combines the descriptions of these studies with practical clinical information on how to use homeopathic medicines for 100+ common ailments. This ebook is entitled Evidence Based Homeopathic Family Medicine, and it is an invaluable resource. Dana has been certified in classical homeopathy by the leading organization in the U.S. for professional homeopaths. He is the founder of Homeopathic Educational Services, America's leading resource center for homeopathic books, tapes, medicines, software, and correspondence courses. Homeopathic Educational Services has co-published over 35 books on homeopathy with North Atlantic Books. Dana also writes a regular column for the Huffington Post.
Find Dana Ullman's e-book on homeopathic.com – direct link here.
And Dana hosts an e-course (along with homeopathic medicine kits and his many books) available on homeopathicfamilymedicine.com.