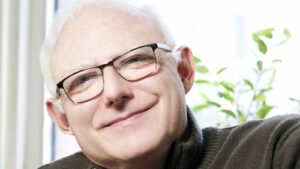 De-bamboozling the Collective Dream,
Caroline welcomes long-time de-bamboozling accomplice, Josh Baran, that we may, with Neptune stationing, query
"Is this the thing or the symbol of the thing?"
Josh Baran is a former Zen monk and teacher in the Soto Zen tradition After leaving the monastery, Baran ran a group in Berkeley for people leaving every sneaky form of cult, honoring that what gets us into a cult is oft a good thing, made vulnerable by a Yearning Disability ….
a communications and public relations mentor since 1982. He is best known for his work in the areas of public affairs, entertainment and films, non-profit communications, crisis management, publishing, environment, technology, neuroscience, and religion. He heads up Baran Strategies, his own consultancy and communications network in New York.
For nearly 30 years, Josh has assisted with the communications for many of the visits of the Dalai Lama to the United States, whose 88th birthday it is today….
https://www.baranstrategies.com/
Listen & Download
"De-bamboozling the Collective Dream"

Support The Visionary Activist Show on Patreon for weekly Chart & Astro*Mytho Themes ($4/month) and more serious whimsy…