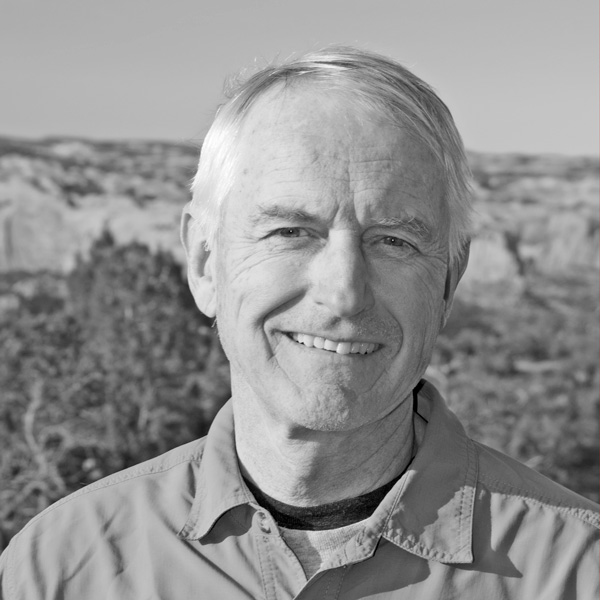 Out of the dark of the Moon Dark of the Year Cauldron of despair, Coyote ladles out Bears Ears Triumphant, (still needing us all to protect what is sacred and precious). Sane Reverent Indigenuity Spiraling into the Memosphere. Hosting Bill Hedden and Terry Tempest Williams.
Bill Hedden is Executive Director of the Grand Canyon Trust, under his leadership the organization has led in developing ecologically sensible forest restoration programs and is partnering with Colorado Plateau tribes to win designation of the first-ever Native American national monument at the Bears Ears in southeast Utah.
The wild lands of our collective soul in Utah have assumed human form to come tell us its story.
"Today, the Navajo, Hopi, Zuni, Uintah and Ouray Ute, and Ute Mountain Ute tribes have formally united to secure a presidential proclamation establishing a 1.9 million-acre Bears Ears National Monument… The five tribes of the Bears Ears Inter-Tribal Coalition have developed a visionary and workable plan for America's first national monument that will be collaboratively managed by the tribes and the federal government. Their proposal envisions a world-class center for the integration of Native American traditional knowledge and western science at Bears Ears. The Coalition's proposal has been favorably received by the White House and appointees in the Obama Administration at the departments of Interior and Agriculture."  (From August 11, 2016 Interview)
And now – Victory! Obama has designated Bears Ears as a national monument
· Bill Hedden www.GrandCanyonTrust.com
Listen Here: