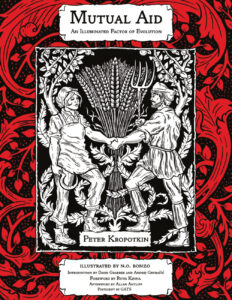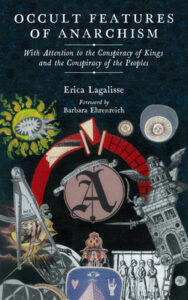 anarcho*entheo*Astro*animism! Live from WDRT in Viroqua, Wisconsin to KPFA, to all;
Caroline hosts Eddy Nix and Christopher Robin, Viroqua Community Citizen denizens, as we all be
stepping into the Equinoctial still center of the storm
– to dance all falsely estranged, (as a mean trick of the Reality Police)
Back into dynamic harmonious equilibrium.
Honoring Kropotkin's "Mutual Aid" & Erica Lagalisse"s "Occult Features of Anarchism"
both of which are proffered as pledge incentives for KPFA, in Fall Fund Drive – call 800-439-5732 (Yip-Yip!) or online here: https://secure.kpfa.org/support/
Eddy Nix plays a bookseller in real life and has many projects operating in the dream world.  He is founder and operator of Driftless Books and Music in Viroqua, Wi and was a founding teacher at Youth Initiative High School, and has a radio show on community radio station WDRT every Sunday.  He identifies as a rhizome, or a verb, depending on circumstances.  He has been many other things also.
Christopher Robin:  Curator and director of The Commons, Viroqua. Amatuer Astrologer and Musician. Knows Pooh.
Listen & Download
"Equinoctial anarcho*entheo*Astro*animism!"

Support The Visionary Activist Show on Patreon for weekly Chart & Astro*Mytho Themes ($4/month) and more serious whimsy…