Caroline welcomes the return of Michael Stocker, emissary from the Ocean World to human culture, alerting us to the danger of currently ill-designed off-shore wind farms, having not-yet-considered the harm to Whales etc… Venus design Council… Biomimicry… Let's become like the Ocean to protect the Ocean…
Ocean scientist, Marine acoustician, jazz musician – Michael is dedicated to all true chorusing on this planet. He has written and spoken about marine bio-acoustics and the impacts ocean noise pollution on marine life since 1992. Michael's book Hear Where We Are: Sound, Ecology, and Sense of Place – human and animal sound perception cultivated over a lifetime of interdisciplinary thinking incorporating his studies in world cultures, western intellectual history, physics, architecture, biology, acoustics, signal processing, music, theology, and literature.
Ocean Conservation Research: www.OCR.org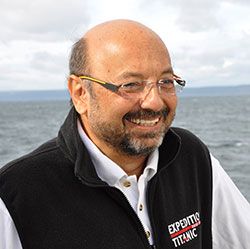 & all fluid like Ocean, we will be joined also by Dave Gallo – deep Ocean scientist – that we may spiral forth the swoosh of Ocean guiding us to appropriate design response…
David Gallo is an American oceanographer and was the Director of Special Projects at the Woods Hole Oceanographic Institution. For more than 25 years, David has been at the forefront of ocean exploration, participating in and being witness to the development of new technologies and scientific discoveries that shape our view of planet earth. He has been described by TED Conferences as "an enthusiastic ambassador between the sea and those of us on dry land."  With more than 8 million views his TED presentation "Underwater Astonishments" is among the top three TED Talks viewed to date.
https://oceanexplorer.noaa.gov/oceanexploration2020/speakers/gallo.html
Listen & Download
"Allying with Ocean"

Support The Visionary Activist Show on Patreon for weekly Chart & Astro*Mytho Themes ($4/month) and more serious whimsy…