Date(s):
20 Mar 2023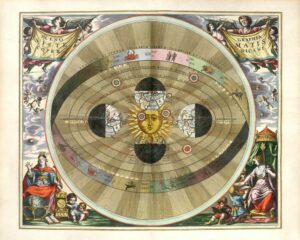 Dark o Moon
Vernal Equinox Magic cahoot
Replay
Recorded live: Monday March 20th, 2023
by donation
5's are magic $23 encouraged, but whatever feels fun… 
After payment, please wait for the re-direct

to send you to the Replay Page.

If the re-direct did not work or any other technical snafus arise, please contact eryn@coyotenetworknews.com
Let us be metaphoric first responders
with
Caroline W Casey,
chief Trickster at Coyote Network News
astro*mytho*politico guiding Spring Strategy Story
from her witchery outside Washington DC
not "what's gonna happen?
but what's available with which to cooperate?"
inter-weaving with
Sean Padraic O'Donohue
Bardic Green Man Mythological herbalist-healer-poet
from the Northern Forests of  Western Maine
a metaphoric feast
to honor the Vernal Green Fire with which to renew our dedications.
Once again Monday Night Trickster Council opens its doors to all for
Re-New-All,
inviting in our Flora Fauna Fungi ancestral mentors…
Saturn in Pisces  – Time has a Mind – Flow of its own…quintiles Uranus.
Let all adversity be an incentive to spiral in such a manner as to liberate the entire circumstance…..
This evening
We enter the Traveling Now:
Where our dedications are our freedom, magnetizing customized Trickster back-up ,
to be our booking agent whereby to perform  necessary miracles…
If we proclaim our emerging availability and willingness to cooperate with everything,
then Liberating Trickster will unfurl a Spring-time path of sauntering serendipitous synchronicity…