Date(s):
14 Dec 2013 until 15 Dec 2013

Concourse Exhibition Center
635 8th St
San Francisco, CA

Caroline will be broadcasting with long-time ally Jim Bennett from the KPFA Crafts Fair 9 am – noon December 14th and 15th, and  will be having a prominent booth there, with gift certificates for all things Coyote Network News.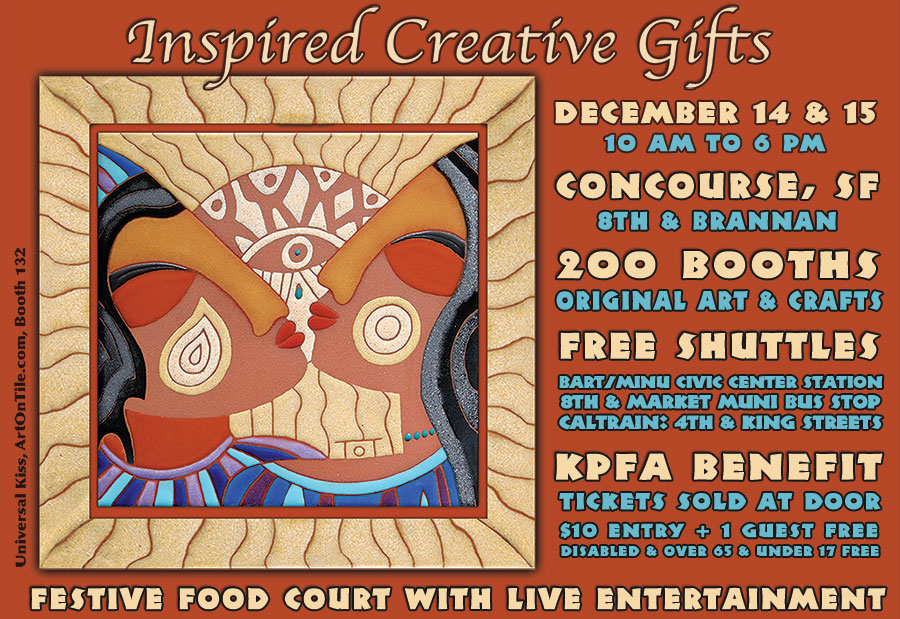 Hours the Fair is open are 10 am to 6 pm both Saturday and Sunday.
Buy a $10 ticket and your guest comes in FREE!