Date(s):
6 Apr 2020

Way Holy Week of Dire Beauty-
Death and Re-Birth be all over the place…
Equinoctial Waxing Full Moon, whose image is
Robin Hood and Merry Band
on Magic Carpet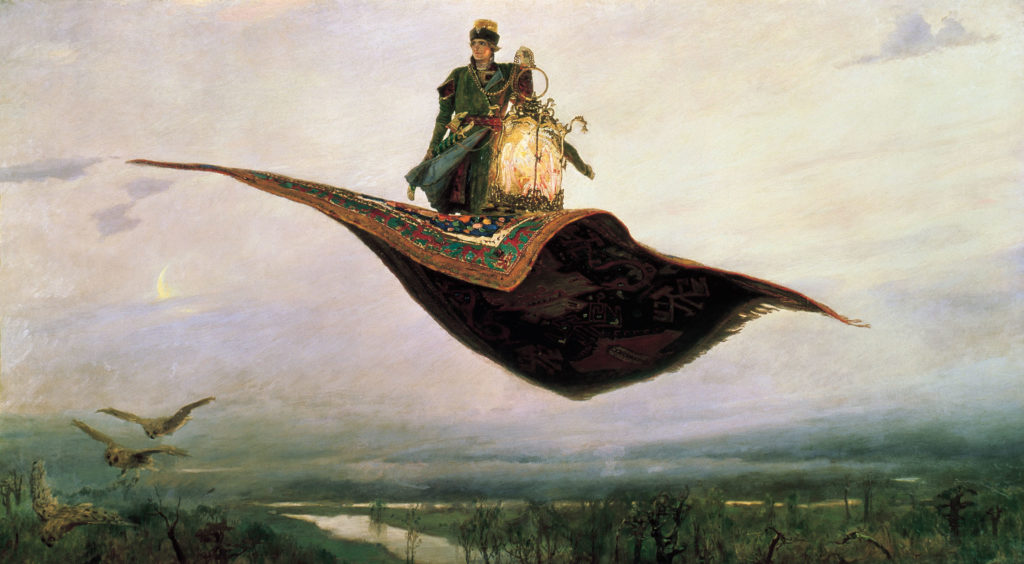 Viktor Mikhaylovich Vasnetsov
the Spirit of Woof is eager to cooperate in magnetizing,
and animating this desirable image
with our blessing…
Includes live access to tonight's council (6pm pacific/9pm eastern)
and instant access to the recording for listening and download.
the egalitarian sharing of collective wealth,
dedicated to supportive solace.
That we re-weave the tattered nets 
of tangible collective embrace.
**After payment you will be sent to Trickster Training to create a log in and access the event:

1. You will be sent to Paypal for purchase (guest checkout & credit/debit options available).

2. After purchase, you will be directed to log-in to Trickster Training Council.

(If you have never been part of Trickster Training Council, please make a new log-in.

If you have previously participated in Trickster Training Council, please use existing login information,

and Contact Us if you need your log in information sent to you.)

3. Once you have made the purchase & created your login,

you may access the recording and download it. 

This allows you to access all recordings you have purchased with us, in one central place!
Or Join Trickster Training for a season!

Trickster Training Council membership includes:

Monday Councils, with chart and themes (& recordings of all previous tele*coyotes)
Secret Facebook Page for cahooting with the council
All of Caroline's archives of recorded talks including Bioneers, Solstice and Equinox celebrations
Making the Gods Work for You audio book and The Visionary Activist 9 hour long series
Weekly Radio Chart and Themes
First to get access to new recordings and new adventures!

$200 / 3 Month Membership Trickster Training Council