Date(s):
4 Oct 2022 until 9 Oct 2022


Calling All Pragmatic Mystics!
to convene
in our
Election Magic Council,
whose Inaugurating Augury cauldron be bubbling ….
We have a grand team assembling, and are open to a few more applicants, if this council be in accord with your dedications…
*Still Accepting Applications until 10/5*
Updated Schedule & Timing, Council starts 10/11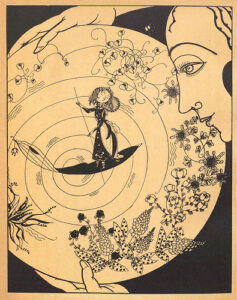 The Quest begins with Questions and wondering, which brings us into call and response conversing,
which takes us to the Faery World…
Now  we are in the whole big entheo kinship dance, where we cahoot with that which is truly powerful, and willing to bestow upon us what we need..
And are no longer constrained by the illusion of being alone…
Updated Schedule:
Zooms

1) October 11th · 8 pm et/5 pm pt

2) October 18th · 8 pm et/5 pm pt

3) October 25th · 8 pm et/5 pm pt

4) November 1st · 8 pm et/5 pm pt

Culminating in

5) a grand Audio-only cahoot with Trickster Council on Election Eve ~
Monday November 7th, 9 pm et/6 pm pt
Now this council really wants to happen
playful pricing…
either
$305 – Contribution to cover your participation in the series
or

$503 – Contribution to cover your participation & to the community of goodwill, thus opening the path for others to join, and so we may invite more magic ritual guiding allies to contribute their gifts to our series
And if one needs, we can do $152.50 now (by 10/5)

and then the remainder by the beginning of class on 10/11
but before paying,
please send a teensy application….
re: dedication to democracy and astro*mytho ritual magic…
that we be in accord…
protecting all, harming none… Dion Fortune-ish
Election day be a Full Moon exalted in Taurus, conjoining Uranus – Lunar Eclipse,
by whose spicy augury, I am wildly enthused….
magnetizing all to cahoot with the liberating redemptive possibility
being so generously proffered to our rogue species…. etc.
Specific races…
deemed to be necessary miracles….
Beto O'Rourke
Stacy Abrams
John Fetterman
Biomimicry- everything
politics, economy, justice, education…
"Our Dangerous Beautiful Assignment "
Our word "desire" is from desiderare "from the stars."
To avert (further) disaster,
Let's gather to consider (con – "with" – "sider"- stars)
and clarify our desire!
Yo Team o prospective allies, fellow Democratic Animists!
I convened an Election Magic Council the fall of 2020,
integrating astro mythology, guiding charts, the teachings of Pragmatic Mystics, including Dion Fortune
(who was engaged by British Government during WWII to convene ritualists in Britain, to protect against Nazi invasion…
great hand book)
I entertain the possibility that her work, our work was,
shall be, effective, in contributing goodness to collective Mind….
because
the chart of this imminent election is so woofily hopping up and down, magnetizing engagement, to animate the desirable prospects
of voting for Life on this Planet…
Flora Fauna Fungi is in the ballot…
Twill be exact Full Moon Lunar eclipse, rising at dawn…
The Sun's image is 16+ Scorpio "Woman made fertile by her own spirit,'
exactly Opposite Moon!, 16+ exalted in Taurus/realm of Flora Fauna realm, exactly conjoin Uranus -Participatory Animism
Dangerous and Beautiful…
Our Beautiful Dangerous Assignment…
we shall convene beginning
Tuesday, October 11th (updated)
8 pm edt (5 pm pdt) 
Updated Schedule:
Zooms

1) October 11th · 8 pm et/5 pm pt

2) October 18th · 8 pm et/5 pm pt

3) October 25th · 8 pm et/5 pm pt

4) November 1st · 8 pm et/5 pm pt

Culminating in

5) a rousing Audio-only cahoot with Trickster Council on Election Eve ~
Monday November 7th, 9 pm et/6 pm pt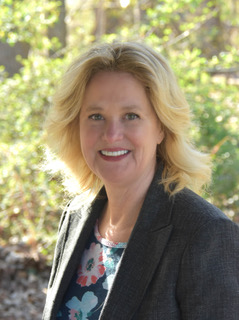 Co-Cahooting will be my long-time ally, Political Wizardess, Full service consultant, implementing desirable net zero, and the political steps necessary to do so…
Patricia Ewing…
effective advocate for good, Women's Woof in the Political Realm…
has run many campaigns…
We have engaged in many liberating shenanigans…and are enthused at the prospect of this one
She knows the White House and the Capitol intimately, that we may imaginatively journey in those realms…
We be receiving applications …
Let's each of us define participatory planetary citizen…
because-
Pat puts on the table, and I am in accord,
"If we keep the House and add two more Senators,
then we can have Bernie Sanders agenda…"
We be spiraling out of polarity,
composting impedimental snark and "nyah nyah" into nutrient for democracy…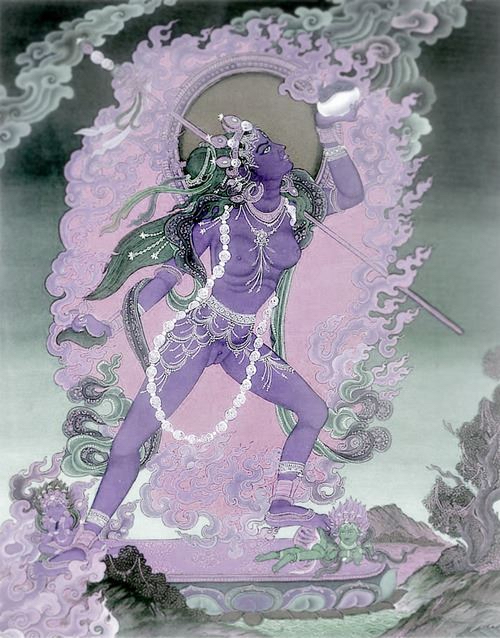 We be supporting many specific campaigns,
and adding daily…
and state sec of state…
and general sane reverence all over the place…
Uranus was in Taurus,
1930's -1940 election,
and now…
in America FDR, New Deal
in Europe Fascism, now tending to reverse
however:
So we be adding the animism to late 1930's – 1940 election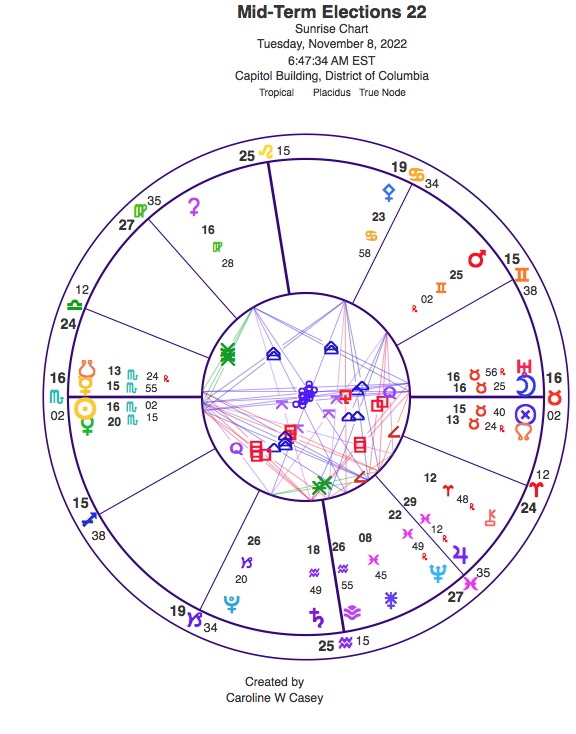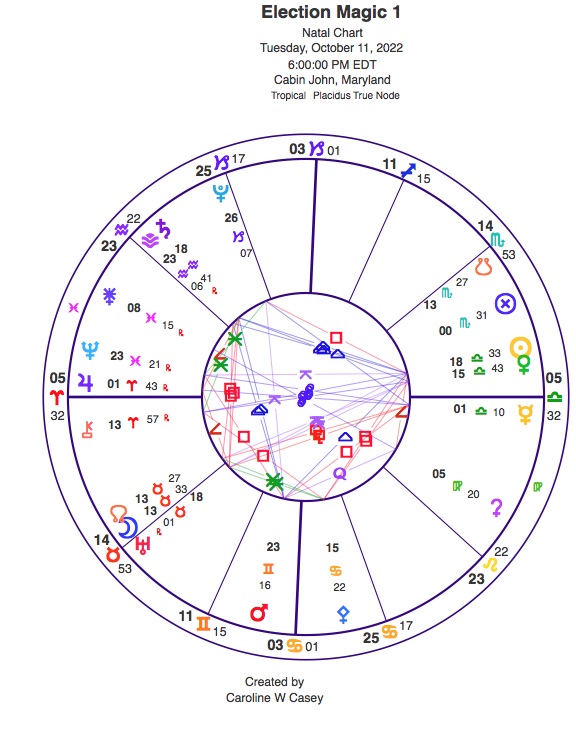 Pat writes:
Our individual and collective physical reality is becoming more fluid. It takes less to create a reality that your vibration is running. We see it every day in people who harbor hatred of the other in their heart, in real time, our collective reality is impacted by their actions. It also means that those of us who wish to create a world of peace, living in connection to the planet can create that existence as well.
That has led to our American politics is so fraught and consequential.
Everything we think and feel is creating reality now
We have known for some time this time would come. It's why many of us learned about energy, its effects and how to heal.
This fall, on November 8th, our election day holds a choice of who's reality holds sway.
We can use the collective focus of the election to move our country to a more peaceful path.
The goal of this group is to support the planet and all that are support by her. To be her voice and bring to the election our planetary peace and sovereignty.
We will envision, decide, choice, backstage paths to a better nation.
We will support those that are supporting the progress of American democracy and lesson the effect of those who want to defeat it.
We are called to use the energetic gifts created and developed over decades to bring peace to a land that is ascending and increasing in energy.
The side effect of this time is that it makes choice visible.
We will work with the subtle energies to increase compassion and peace in our country and communications.
We will learn about races and substance around the country that will determine our direction.
We will have opportunity for art, decision, choice, communication, ideas and discourse to change the direction of our country to increase its vibration that aids us in fulfilling our potential.
Patricia M Ewing
Full Spectrum Consulting