Date(s):
7 Nov 2016

Special Event Tonight!

Election Eve Council
 with Caroline Casey
and astro*mytho ally Daniel Giamario!
°°°°°
November 7th
6 pm pst

/

9 pm est
via phone, skype or web
and recorded for later listening
$20
 (once purchased, login and access here)
°°°°°
Delineation of the astro*mytho opportunities
being so generously proffered to us, at this
Time of Dire Beauty..
Election charts, Inauguration chart,
Venus and Mars cycles… Historic resonances
(distinction between 30's Germany and America);
This quirky Month 0f Neptune stationing:
Reality emerges from delusion… calling all
helpful ancestors, wizards, witches, social
alchemists, fellow aspiring agents of the
Trickster Redeemer… All are welcome
(to magnetize, animate and spiral forth
the most desirable stories)!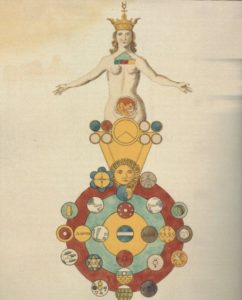 ··············
Caroline and Daniel continuing the discussion
and delving deeper from Thursday's Radio Show:
(11/3/2016) In our Halloween pre-scariest election ever show,
Caroline welcomes fellow astro*mytho*cultural change
ally, Daniel Giamario, (waking up pre-dawn in Philippines,
may Trickster make it so!) that we may inaugurate the guiding
story of  humans re-joining the Choreography of Creation…
pouring over the charts of candidates, election, inauguration
for any glimmer of guiding sanity…And our magical responsibility
to dissipate the dementors of doom….
More about Daniel Giamario: http://shamanicastrology.com/
Listen to the Radio Show here:   20161103-Thu1400
··············
"Sane Reverence Prevailing"
"Earth Has Chance"
may it be Mythic News Headlines November 9th…
Composting all corruption
and turning it into nutrient for a
culture of reverent renaissance!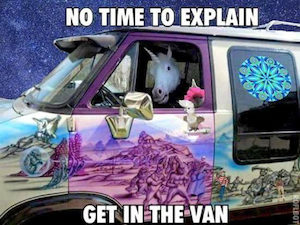 °°°°°°°°
Caroline's Trickster Training Council
convenes every

Monday

night –
and Monday, November 7th,
cuckoo Election Eve, we welcome you!
Welcoming all who aspire to be ever more
effective players on the Team of Creation!
Where'er we all be this night –
let us all telepathically cahoot, engaging all
our magic (a willingness to cooperate with everything),
to align with the great defiant ingenious goodness arising,
against all odds….
Standing Rock, literally and metaphorically,
proclaims humans partnering with Nature,
re-wedding activism with animism….
All of us, protectors, be Inaugurating
an irresistible Guiding Story….
Purchase your access to the
Election Eve Council Tele*Coyote
Monday, November 7th 2016
6pm PT / 9pm ET
$20
(once purchased, login and access here)