Date(s):
3 May 2021

Replay of

Beltane ° May Day * Trickster Council
recorded Monday, May 3rd, 2021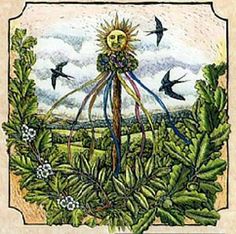 True Beltane (the Springtime Halloween, one of the Four Gates of Power)
exact mid-season is May 5th this year, Cinco de Mayo….
This is the time when the Intelligence of fecund sensuality and Participatory Animism
are especially magnetizing our playful collaborative Indigenuity….
2021 and 2022 May be the most potent Beltanes of our lives….
With Uranus in Taurus,
Nature's evolutionary Liberating Trickster
experimental Intelligence (until 2026) –
this is the time
of Pragmatic Mysticism,
to partner with what we love…
 Replay of Beltane Cahoot
+80 minutes Astro*Mytho themes and memes
woven together by Caroline Casey
with the voices of Nature and our Animal Kin chiming in
(& contributions from David Grimes and Michael Stocker)
Wildly enthused by the
opportunities beckoning to us –
Jupiter Quintile Uranus – Monday,
truly exact on True Beltane…
The two biggest path openers
are eager for us to open portals between worlds….