Date(s):
24 Sep 2016

Institute for Spiritual Development
5419 Sherier Place N.W.
Washington, D.C.,
Beauty and Destruction
– Neck and Neck:
Betting on Beauty!
Flora Fauna 2016
Autumnal Equinox
Astro*Mytho*Musica*Politico
Guiding Meta-Narrative
9.24.16 in DC!
with Coyote Network News'
(Mythological news service
for the Trickster Liberator within us all)
Caroline Casey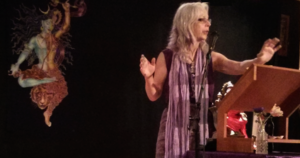 Host of The Visionary Activist Show
– 20 years of critique and solutionon Pacifica radio network.
Re-wedding activism with animism, back with Underworld scouting reports
from being Coyote Press at both conventions.
Rousing keynote speaker at convenings of sane reverent solutionaries
(Bioneers, Commonweal, Grand Canyon Trust…)
Hometown action with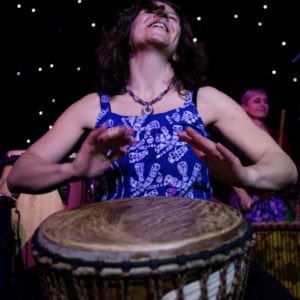 Wondrous Collaborative Cahooter, Drummer: Katy Gaughn
to conjure the musical mojo to make the magic happen.
We be Magnetizing
Music and Metaphor into Matter!

· Saturday, September 24th · 7:00 pm · $20 ·

(cash or check)
Doors open 6:30 pm – Place will be hoppin'!

5419 Sherier Place N.W.
Washington, D.C. 20016
Now more than ever – at this time of Dire Beauty:
The world needs its Tricksters!
Dedicated to being agents of liberating blessing,
compassion with sizzle, allied with Nature'e evolutionary genius
– that loves against all odds.
Coyote, Raven, seeds that sprout after cataclysm,
jaunty detectives journeying to the Underworld to restore
human affairs to be in accord with the mandate of heaven and earth,
are all our colleagues with whom we are destined
to rendezvous this Autumnal Equinox.
Let's harvest earned optimism
at this Time of Dire Beauty…
"Be jaunty, even though fully informed,"
sayeth Wendell Berry.
So much incentive (ack) and opportunity
being proffered to us that Sane Reverence
may assume Cultural Narrative Lead.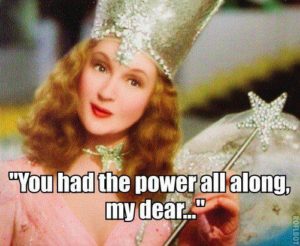 Inaugurating a guiding story strategy for Autumn
– woo-hoo, more fun to navigate
this cuckoo maelstrom with others…
Myriad forms of cahooting:
No time to face this election alone
come join Trickster Training Council
where we experimentally convene that our language,
metaphor and story be in accord with our dedicated hearts.
We transcend doom and gloom ("no future in nihilism") with jaunty aplomb.
As David Grimes quips,
"If we're not having fun – we're just not serious enough!"