Now more than ever, at this time of dire beauty, we must dree our weird (play our role in destiny) and become active animist Citizen Tricksters for the World (and Multi-verse). We are the protectors of beauty, weaving our woof and spiralling out our dedicated craft to all.

In response to the dementors of doom moving into the White House, there are multitudinous structures for ovafying (or protesting, depending on your temporary gender assignment) our current dangerous assignment.

We've gathered some of the resources we've found most helpful in finding and participating in kinned actions – please send us your scouting reports and suggested websites to create a more robust structure of synchronous happenings.
---
Actions Available for All


---
– CURRENT NEWS – HAPPENING NOW –
· Support for Muslim Immigration (Coyote Network News post)

· February 1st – Washington DC: Reagan National Airport @ 6pm to 8pm 

· Saturday, February 4th – DC: The White House @ 1pm to 4pm 

From:  Ground Game – Activism in airports organized by state
---
Highlighted Resource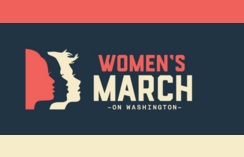 Active Now: WomensMarch.com – 10 actions for the first 100 days 
See this and other inspirations for responses, blessings and actions one can do right now on our Creative Activism page
---
Recent Scouting Reports from Coyote Network News 
[recent_blog_post limit="6″ grid="2″ show_author="false"]

---
Links to Top Categories:
---
Posts Organized by Location Category (coming soon)
---
Posts Organized by Date (coming soon)