Saturday's Global Women (and the Men and Children who love them) March was framed between the Moon in Scorpio trining Venus in the morning, and trining Mars in the evening.  This was the true Inauguration, in which the mystery of the sacred wedding magic of the guiding sky story was truly animated…So amazing…Let's keep this woof going in perpetuity. (CWC)
Purpose: Women (and the Men and Children who love them!)

Location: Global 

Dates: January 21, 2017

Size: + 5 million
---
Active Now: WomensMarch.com – 10 actions for the first 100 days 
See this and other inspirations for responses, blessings and actions one can do right now
---
From the Organizers: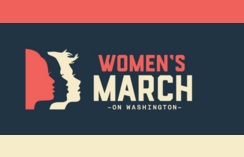 · WomensMarch.com: On January 21, over 5 Million of us worldwide and over 1 Million in Washington, D.C., came to march, speak and make our voices heard. But it doesn't end here – now is not the time to hang up our marching shoes – it's time to get our friends, family and community together and make history.
EVERY 10 DAYS WE WILL TAKE ACTION ON AN ISSUE WE ALL CARE ABOUT, STARTING TODAY.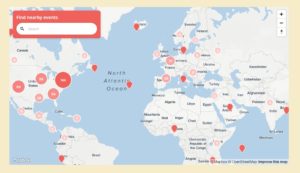 · SISTER MARCHES are solidarity events inspired by the Women's March on Washington, and organized by volunteers around the world.
(Includes searchable map, catalogue by city, photo stream, and other resources)
· PussyhatProject.com – More information about pussyhats, how to make yours and future events!
Women's March on Washington D.C. and over 600 sister solidarity marches took place January 21, 2017! The Pussyhat Project launched Thanksgiving weekend with the goal of creating a sea of pink hats representing not only those at the march, but also the makers of these pink hats! 
---
In the News:
· The New York Times: Women's March Highlights as Huge Crowds Protest Trump: 'We're Not Going Away'
By ANEMONA HARTOCOLLIS and YAMICHE ALCINDOR JAN. 21, 2017
Fantastic photos and highlights from Women's Marches all across the U.S.
· Pictures from Global Women's Marches on January 21, 2017
---
Photos from the Field: 
Photos from Women's March in Washington, DC
All photos taken by Caroline W. Casey 

All photos taken by Caroline W. Casey 
---