Date(s):
26 Apr 2019 until 28 Apr 2019

San Mateo Event Center
1346 Saratoga Road
San Mateo, CA
April 26-28 2019
San Mateo Event Center
1346 Saratoga Drive
San Mateo, California
At which time Caroline will be presenting:
Gonna take Magic:
Trickster's Guide to Pragmatic Mysticism,
Applied Divination & Democratic Animism,
the astro*mytho*politico story strategy for now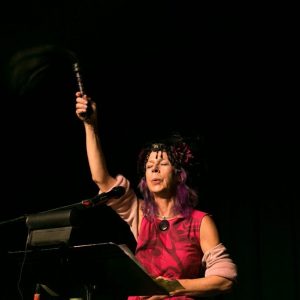 It's wheel and deal time with all beings. Bartering back-stage for onstage miracles.
Let all that we love be our accomplices in a spiral of protective Reciprocal Blessing.
Science says 12 years (to redress complicitous climate crisis). Astrology says 7 years…This precious urgent now of Uranus, (Nature's evolutionary genius, aka liberating "Trickster") journeying through Taurus until 2026.Taurus is the sensual animistic realm of participatory kinship, magnetizing humans to rejoin the choreography of creation.
Co-Operators are standing by!