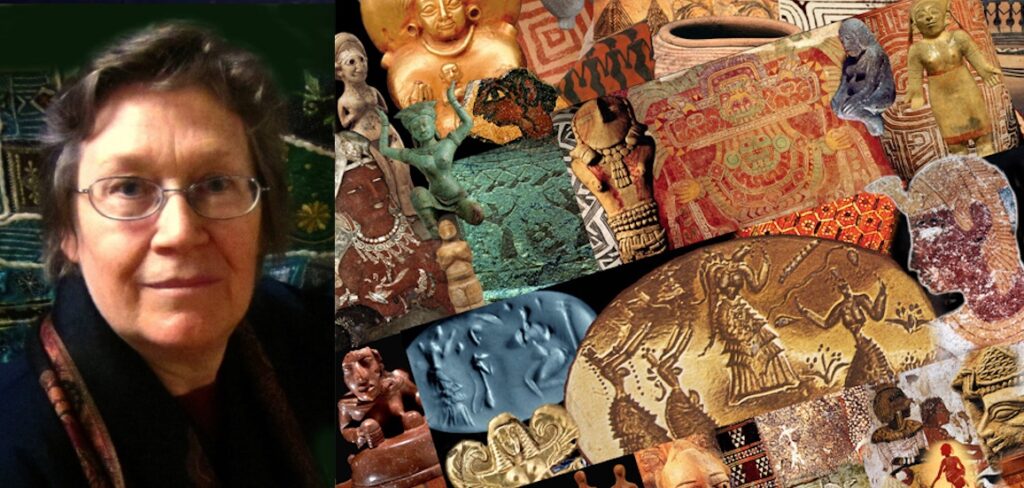 Caroline welcomes the return of scholar ally Max Dashu, whereby to animate
the Astro Guiding meta narrative….
Venus-Pluto in Capricorn, convening the Grand Mother Ancestors…
Human, plant, animal…
"
Max Dashu founded the Suppressed Histories Archives in January of 1970 to research and document women's history on a global scale. She wanted to find out if there were any societies in the world where women were free, and to understand how systems of domination establish and perpetuate themselves. Since then she has built a collection of some 50,000 images and 100 visual presentations, as well as producing numerous articles, photo essays, books, and videos fleshing out the cultural heritages that have been hidden from us.
"
Dashu's work bridges the gap between academia and grassroots education. It foregrounds indigenous women passed over by standard histories and highlights female spheres of power retained even in some patriarchal societies. Dashu is internationally known for her expertise on ancient female iconography in world archaeology; female spheres of power and matricultures; patriarchies and allied systems of domination; medicine women, female shamans, witches, and witch hunts.
her invaluable site:
Listen & Download
"Full Moon completes Inauguration"

Support The Visionary Activist Show on Patreon for weekly Chart & Astro*Mytho Themes ($4/month) and more serious whimsy…
psa:
nothing to do with me, just looks  good:
Tonight, right after radio 6 pm est
Night of Ideas will take the form of a 24-hour virtual marathon of philosophical debate and artistic performance, bringing together leading intellectuals from the U.S., France, and more than 75 countries around the world.

Get ready to embark on a unique, thought-provoking journey. To watch the American highlights of this program, including a performance by poet, musician and author Patti Smith, we invite you to tune in at nightofideas.org and our Facebook page, starting at 6pm ET on January 28. Sign up for updates on our program or subscribe to the Facebook event for reminders.