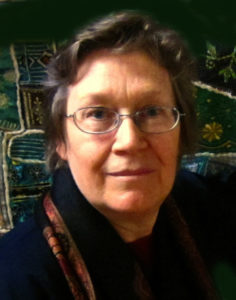 Caroline welcomes back Max Dashu, great scholar*activist*authority*guide on women's woof and Inquisitional suppression, and our un-cringing anti-dotes available.
Max Dashu is the founder of the Women's Suppressed Histories Archives www.suppressedhistories.net and is an expert in ancient female iconography in world archaeology; female spheres of power and matricultures; patriarchies and allied systems of domination; medicine women, female shamans, and witches. You can find her recent book, Witches and Pagans, from Veleda Press (www.veleda.net).
We're in Fall Fund Drive and Max is offering copies of her coloring book, Deasophy: Coloring Book of Goddesses .:. Spirits .:. Ancestors (Icons from the Suppressed Histories Archives, with drawings and commentary by Max Dashu).
Listen & Download
https://coyotenetworknews.com/wp-content/uploads/2018/09/20180920-Thu1400-trim-Antidote-to-Inquisition-with-guest-Max-Dashu-192.mp3

To Download, Click on this Link and then the ··· for Download option
"Antidote to Inquisition"

Support The Visionary Activist Show on Patreon for weekly Chart & Astro*Mytho Themes ($4/month) and more serious whimsy…
Max Dashu previous appearances on The Visionary Activist Show: