Calling all lovers!
Dance of Oneness®: Call to Love
June 8 – 14th, 2018
Mutlu Baba Cultural Center, Gokcedere, Yalova, Turkey
Let us know your thoughts on the potential of Caroline joining this journey to Turkey in the Comments below. Woof*woof!
Message from Banafsheh:
Call to Love is really a call to truly live! Let this call inspire you and open your being to what can live in you and through you in this time of great need and potential. With peaceful groundedness, sovereign embodiment and passionate engagement, move, dance and whirl to love's intoxicating yet lucid power. Transform fatigue, depression or anxiety into lasting exuberance, joy and serenity as you put love in action in your life! Cultivate the strength to persevere in love in these times of great turmoil and rapid change in community with like-minded and like-hearted people.
Our setting is a Sufi/Darvish House or Dergah in the beautiful, quaint village of Gokcedere, a true tavern of love, beyond any particular religion and open to all lovers. Our days are balanced with guided and free-style dance, whirling, Sufi teachings, live music, yoga, chanting, meditation, sharing, ample breaks, soaking in the natural hot springs, and the chance to explore individually the beautiful beaches, villages and sites of Turkey's exquisite Marmara region.
Mixed Levels. Suitable for people with some background in movement or dance as well as trained dancers, yoga and other movement practitioners. The only pre-requisite is a desire to connect your mind, body and spirit through movement. This retreat fulfills 30 hours towards the 200/400-hr Dance of Oneness® Certification Program.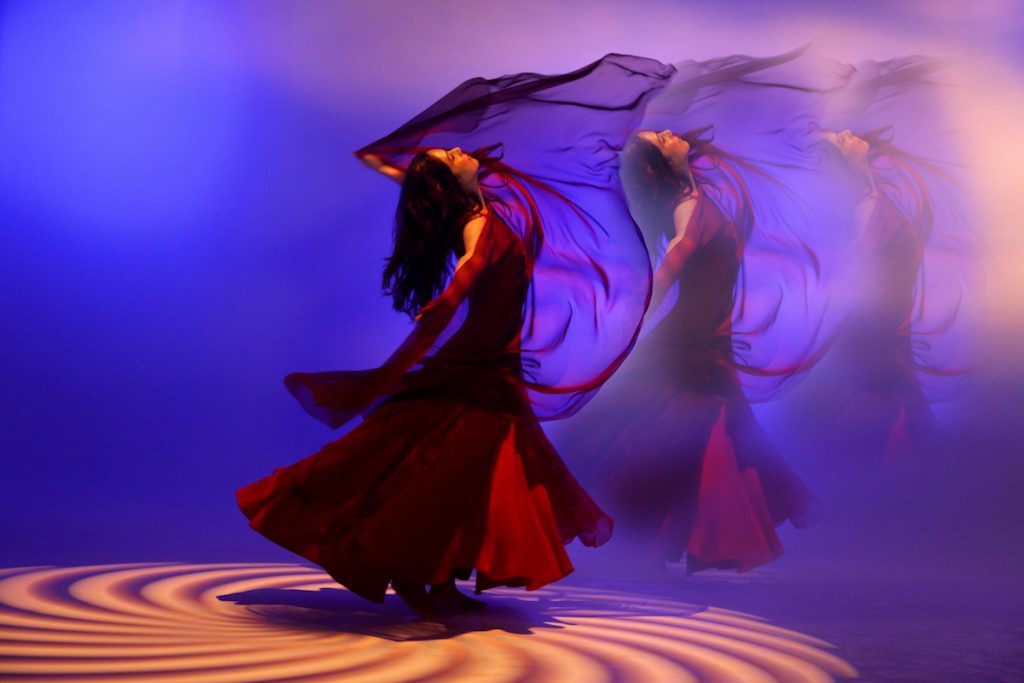 Details on travel, lodging, logistics and what to bring can be found here.
*Mention Caroline when booking with Banafsheh
Tuition including lodging:
Early Bird Rate till March 1st:
Dergah Communal Lodging: $800
Hotel Double Room Lodging: $1050
Hotel Single Room Lodging $1256
After March 1st:
Dergah Communal Lodging: $950
Hotel Double Room Lodging: $1260
Hotel Single Room Lodging $1456
Above fees do NOT include airfare to Turkey, visa, roundtrip transportation from the airport to Yalova and transportation from the Cultural Center (Dergah) to the Yalova Ferry. We will arrange transportation from the Yalova Ferry Station to the Cultural Center (Dergah) if you arrive in time to meet our guide and catch the 3:45pm Ferry to Yalova on June 8th.
Special discounted work/study rates in dergah lodging available for residents of Turkey and Iran, and others in need. Email for more info.
Two steps to register:
1. Purchase tuition by scrolling down toward the bottom of the web event
2. Sign the Terms of Agreement and return via email as an attached file or photo of the signed terms.
Questions regarding registration and work/study: +1 310 499-7100 | Email
Questions regarding lodging: Email