Trickster Tidings of Comfort and Joy
The darker the narrative
the jauntier the defiant joy!
a celebration of the Winter Solstice
with astro*mytho*politico*story*maven
Caroline Casey
and
Tina Eck and Keith Carr of "Lilt"
proffering heartening musical beauty 
Music and metaphor
are the incarnational garb whereby power enters the world!
Saturday, December 22nd
5 pm
Twilight (just after sunset,
the magic between world time in faery tales…)
Institute for Spirit Development
5419 Sherier Pl NW, Washington, DC 20016
$30 cash (exact change) or check at the door
$23 reservations online
"Witch-Dance" Illustration from the pulp magazine Weird Tales (1941) ​​​​​​
Astro*Mytho*Politico*Guiding Meta* Narrative 
whereby to participate in the collective global awakening of
humans humbly cooperating with Nature's Guiding Genius
(aka "Trickster") scheduled for 2019
Calling all willing to be agents of sane reverence!
to cahoot in tossing  the old year into the Solstice Cauldron
and ladling out,
the returning Light of Liberating Trickster luck,
Pragmatic Mysticism,
entheo endogenous Indigenuity
&
Democratic Animism !
(will explain)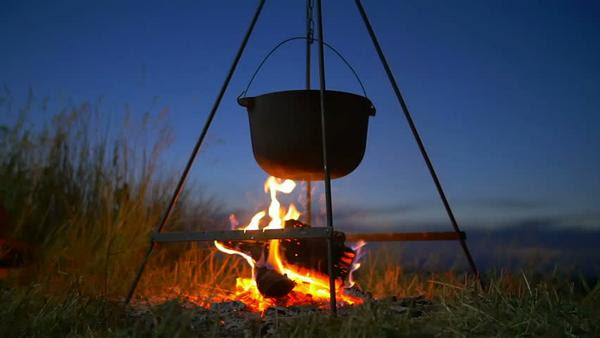 Co-Operators Are Standing By!
Magic is simply a willingness to cooperate with everything.
"Believe nothing – entertain possibilities!"
Winter Solstice is traditionally when humans would gather
to invite in the literal and symbolic light of the returning Sun
to animate the desirable story.
*Benefits include: Composting dread into nutrient
for "dree-ing our weird" (Playing our role in Destiny)
For everything bleak and cruel –
We query, "now, what did this want to be,
before it was  bamboozled, hood-winked, conned?"
Trickster, within and without,
tracks all back to its originating impulse,
whereby to set it free,
and spiral out into the memosphere.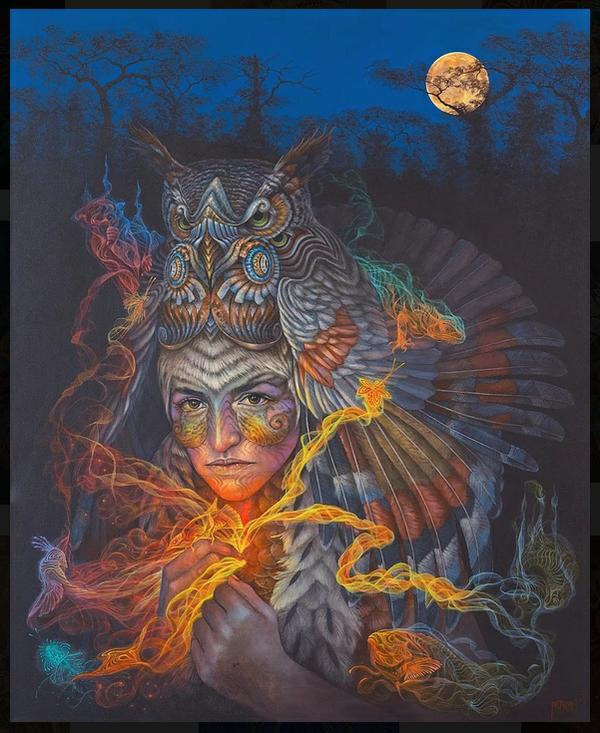 Abundancia del Corazon 2 by Luis Tamani
to prime the pump…
Tossing into the year end cauldron:
(for instance) "corruption"
&
ladling out "dedication to collective well-being."
Tossing in "complaining,"- ladling out "encouraging the good."
Tossing in "loneliness," –
ladling out "the embrace of participatory kinship"
Tossing in the "melodrama of petty intrigue," –
ladling out "willingness to participate in
the Grand Intrigue of the transformation of human culture."
Take the zircon to Foppa –
and tell him we move tonight!" (Richard Farina)
The yearning for positive intrigue,
stirs in our mythological DNA,
and runs on the fuel of Compassion with Sizzle.
Let all impediments be incentive
for experimental reciprocal blessing!…
Tis a grand time for dedicating of self.
Inward dedication magnetizes outward opportunity.
(All guiding astro*myth will be translated into accessible English)
Each moment of time awaits our dedication to animate the dynamic beauty being so generously proffered..
Wild woman on a deer & wild man on a unicorn
(*Dutch engraving c 1470)
May it be so -Wild Beauty is stronger than tyranny!
Image: Caroline at previous years' Winter Solstice Celebration in Washington, DC
Coyote Network News, P.O. Box 94, Cabin John, MD 20818, USA