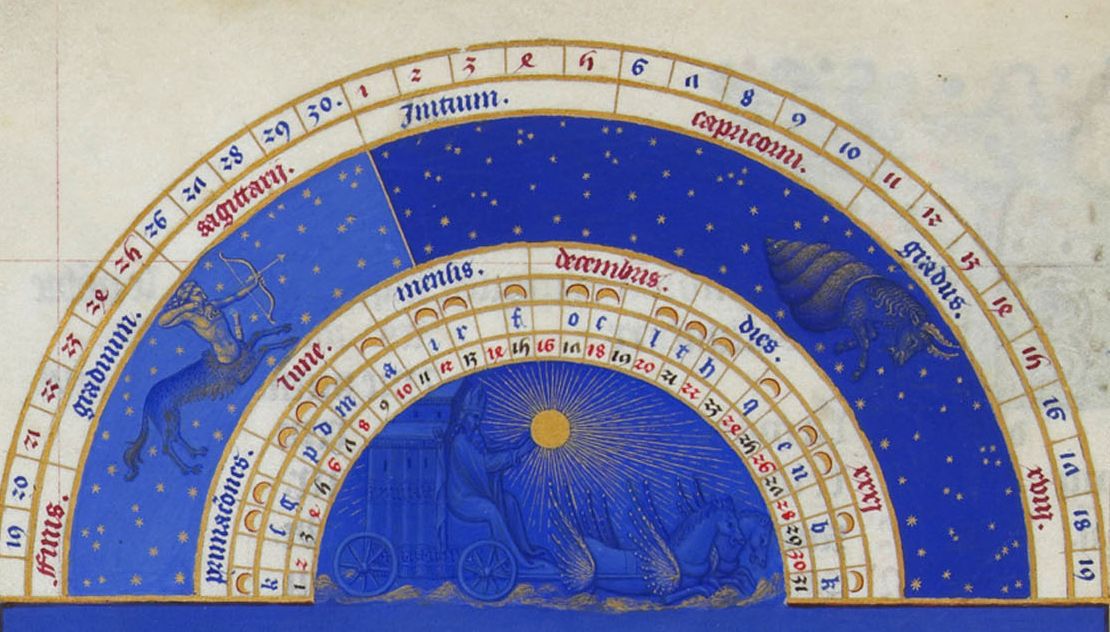 Très Riches Heures du Duc de Berry (December)
Tidings of Comfort and Joy     
The darker the narrative
the jauntier the defiant joy!
a celebration of the Winter Solstice
with astro*mytho*story*maven
Caroline Casey
and Tina Eck and Keith Carr of "Lilt"
proffering Irish music,
deep beauty and jaunty pluck….
Saturday, December 22nd
5 pm
Twilight (just after sunset,
the magic between world time in faery tales…)
Institute for Spirit Development
5419 Sherier Pl NW, Washington, DC 20016
$30 cash or check at the door
$23 reservations
Funerary dance (Capua)
Grief expressed through art becomes a sacrament
of all embracing expanded kinship.
Gather to honor all that has been lost in 2018, as we toss the old year into the Cauldron and ladle out defiant Joy, Liberating Trickster luck, Sane Reverence, democratic Animism….
Here be the Solstice, exact moment, although, the Sun does not begin moving North again in its rising-setting
until around the 25th,
Hence Christmas…
This Solstice is notable for the waxing Full Moon
12:49 pm est on December 22nd at 0+ Cancer-Capricorn –
To tease Big Mama's protective reverence for life (Moon-Cancer) into the structure of our collective governance
This is such a potent Winter Solstice Full Moon,
eager for our cahooting!
Jupiter (Juno Orbiter | NASA JPL Caltech SwRI MSSS David Marriott)
From deep delving Saturn emerges Jupiterian Joy
(Mercury and Jupiter exactly conjoined
at the "Opportunity awaits" degree…)
Saturn sextiles Neptune –
by partnering with what we love,
we toss loneliness into the Cauldron,
and ladle out dynamic kinship,
a renaissance of democratic animism!
Let all impediments be incentive
for experimental reciprocal blessing!…
(All guiding astro*myth will be translated into accessible English)
For those attending in embodied form——
even more magic be available and eager for our animation…
We are in Washington, (near the River) for a mission,
an appointment with Destiny…
(time to express all the powerful words)
(from Latin destinare "make firm, establish"
(see destination)). (OED)
Our destiny is to envision the desirable destination…
(Wherever we be on these longest nights)
"Take the zircon to Foppa –
and tell him we move tonight!"
(Richard Farina, animating positive intrigue,
the yearning for which stirs in our bones.)
Tis a grand time for dedicating of self.
Inward dedication magnetizes outward opportunity.
Neptune (NASA Corbis)
The Sun quintile Neptune is even closer this night….
(Some things are always true,
but there are times when they are truer:)
Metaphor and Music are the incarnational garb
whereby power enters the world…
By making merry in community
we are partnering with Nature to magnetize,
animate, and spiral forth into the welcoming world,
the desirable guiding meta-narrative!
(Recording will be available post gig, knock on wood!)
Each moment of time awaits our dedication.
Look! how auspiciously beautiful our twilight gathering be,
as the Sun is setting, on King Arthur's birthday ("Come back!"),
and the Moon is rising in Big Momma's sign
of protecting all life…
Wild woman on a deer (German engraving c 1470)
That we may be wise governance…
in cahoots with all that is beautiful.
Beauty is stronger than tyranny….
"How Queen Guenevere rode a-Maying into the woods and fields beside Westminster…"
Illustration by Arthur Rackham for The Romance of King Arthur and his Knights of the Round Table (1917)
Facebook   · Twitter  · Instagram
Trickster Training Council (Weekly, Ongoing)
The Compassionate Trickster Experimental Juju Mystery School
The Visionary Activist Radio Show
22 years of Liberating Radio Hi-Jinx · Every Thursday 2pm p / 5pm e
Enjoy the Archives on CoyoteNetworkNews.com
Patreon: $4/month for Weekly Radio Chart & Themes 
Astrological Consultation Divination with Caroline
Whereby to "Dree Your Weird" (aka "Play Your Role in Destiny") at this Time of Dire Beauty.
Makes a wonderful gift! 1 reading for $350
 4 pack/$1000 (treat yourself & gift 3 readings to friends and family) 
Share: